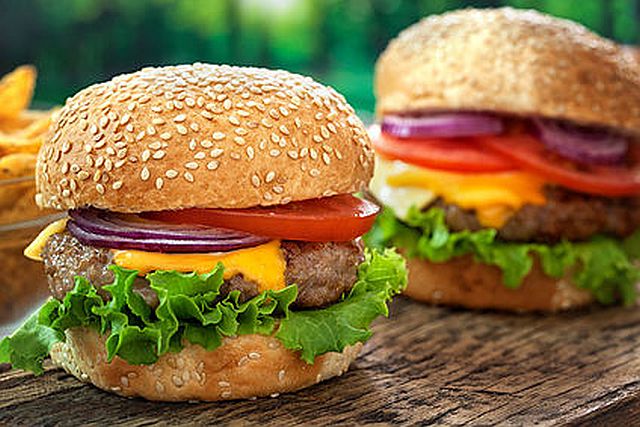 Mouthwatering Burger Recipes For The BBQ
I like my burgers simple… Good quality, somewhat fatty ground beef, salt and pepper, and a little bit of beef booster/stock powder, to bring out the flavour. To me, this makes the meat shine through and makes for a meatier tasting burger. No need for a burger recipe there!
Although this is my fave, I like to try different tastes, textures and styles, and experiment with different meats and different recipes, and to have a great collection of burger recipes ready for when guests are coming over for a barbie.
With certain cuts of meat, comes dryness. These burger recipes have been chosen because they have paid attention to this fact and included ingredients to keep the meat moist.
I didn't forget the vegetarians either! I'm not a health freak so when I try healthy recipes or vego recipes, it's still for the taste, and only the taste. From healthy to super healthy to not so healthy, anything goes if it tastes good.
Here I am sharing 8 great burger recipes from some favourite Aussie food blogs and sites (bar one).. some I have tried and the rest I will definately be trying.
Get Ya BBQ On With These Great Burger Recipes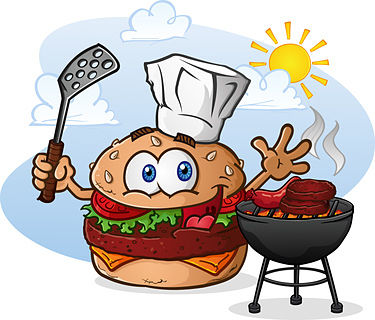 Simple but delicious! Sometimes the simpler the ingredients, the bigger the meat flavour shines out of your bun! ;o Combining mustard and worstershire into this recipe makes for a real tasty burger. Give it a go… An aussie BBQ great! Get the recipe here
Pork and Turkey mince make up these lovely gourmet burgers plus a secret ingredient you'll want to know about. Sounds like a fantastic burger recipe for the summer backyard barbeque. Hmm.. pork and turkey? Something I have yet to try mixed together, but now it's on my list to try these.
Love the amazing use of the secret ingredient? Check out the recipe here
An apple a day.. so they say.. I've yet to try these too, but pork and apple go together like 'fish n chips', 'meat n gravy', 'love and marriage'? whatever you like to say.. (To be honest, I'm not a fan of eating pork with apple sauce.. give me gravy anyday) but combining them in other ways, like in this burger recipe could be a goer!
These are on my to try list. See the recipe here
The use of mayo here keeps the chicken moist and juicy even as you cook it thoroughly (being chicken and all)
Perfect for the BBQ, spicy patties, with lots of flavour. The pic shows quite a healthy looking burger don't you think. (Have a look here) Make it how you like it, healthy or not, the flavour's in the meat. They certainly are delicious!
Hmmm?  Kangaroo mince… good for you, lean, high in iron and low cholesterol. Being such a lean cut, you would think a Kangaroo patty would be a little dry, but these guys have it covered. (maybe I could try this with other lean meat cuts like chicken mince) Take a look here
Another one for my 'must try' list.
Dont forget the vegetarians! It's fine, don't worry about me, I'll just have salad and bread… A phrase that starts off this post about vegetarians or vegans missing out at BBQ's. Fantastic post, great reading.
Not being vegetarian at all myself, I cant relate. But I have seen this so often. The host forgetting the vego options. The recipe for these mushroom lentil patties are equally great. I had to try them. Did love them! See 'em here
Being of greek descent, I love greek food, who doesn't? They certainly know flavours. I usually use a 'panade' when making greek meatballs, which is bread soaked in milk to make the meat moist. I haven't used it in burgers before like in this greekstyle lamb burger recipe, but I sure am going to give it a try. Actually I planned for burgers tonight, so this is what we're having! They sure do sound good. See the recipe here
I thought this post wouldn't be complete without an Aussie celebrity chef's recipe, and I have chosen Maggie's Hamburger from Maggie Beer. I love how she say's to test the taste by using a little of the mix in a frypan first. A lot of recipes don't state this, and although they may have tried and tested their recipe, is it to your liking? Is there enough salt? This is the only way your going to know with mince patties. But this is why she is da bomb! See Maggie's Hamburger recipe here
How do you like your burgers? Or if you try any of these, let us know in the comments below how they went.
Here's to an awesome summer of BBQ parties and fun!