10 Great BBQ Ideas and Entertaining Favourites
Looking for BBQ ideas and entertaining additions to give you a "Host with the Most" kinda feeling?
With summer being just around the corner, it is the time for backyard BBQ's, parties and fun. Summer brings so many awesome things…holidays are organised, parties are had, mates get together on any occasion – good vibes all around.
Great barbeque parties are easy, whether they are held in the backyard, apartment balcony, or any outdoor space. And BBQ food? Yum. It's funny how most people say things taste better when eating outside. It just does!
It's also fun to be the host. Whether you're hosting the family this christmas or simply love having your mates over for a weekend barbie.. getting everything ready can be an exciting and satisfying feeling. Especially if you have a great BBQ plan and all the things you need to make it easy.
So since summer is upon us which means lots of these festivities, barbies and outdoor dinner parties, here we're sharing a little product roundup that are great BBQ ideas and outdoor entertaining favourites.
Kick off your party-packed summer with all of the items you need. From a chic beverage tub to keep your guests drinks cool, to a simple bug rid solution.
Here's to a summer of backyard BBQ's filled with lots of laughter, conversation, and good food!
10 BBQ Essential Must Haves
Innovative Ideas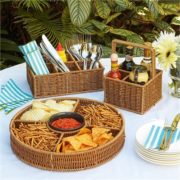 Baskets are a very attractive way to serve your food and; as these are hand woven from food-grade plastic with a sturdy metal frame; it's very easy to keep them hygienically clean. This three-piece set includes a 37 cm basket for chips and dip; one measuring 23H x 17W x 16D cm for condiments and a 10H x 28W x 16D cm basket for carrying and serving your drinks.
These great little serving baskets will add a touch of finesse to your BBQ or party. Being hand-woven from food-grade plastic, means this is easy to clean. This 3 piece set make's food service simple and hygienic and will last for years. Check price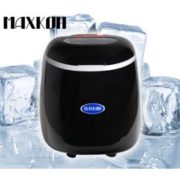 Never run out of ice again!
This great little unit will produce almost 15 fresh cubes of ice every 10 minutes which equals 12-15kg of Ice Cubes Every 24 Hours. You can make small, medium or large cubes with the 2 litre capacity tank.
How much ice will you buy this summer? What about next summer or all year round? No need to traipse melting bags of ice home anymore with this compact and easy to use machine. You'll always have spare ice on hand whatever the occasion. $239 might seem exy but your ice will be sorted from now til when. See more…
Another one to check out is this La Nouvelle Ice Maker from Innovations, a little on the cheaper side at $149 – creates ice in as little as 8 minutes.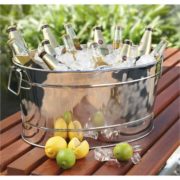 Have chilled drinks ready and show off your style with this eye pleasing Stainless Steel Party Tub.
Perfect for any formal setting, also looks just as good filled with beer at a BBQ. Measuring 37H x 51W x 26D cm, which is large enough for about 20 bottles of wine, this stunning tub is perfect for entertaining a crowd. Great BBQ idea! Get it here
Easily crush ice for cocktails and drinks with this great Daquiri Ice Crusher. Great for parties and entertaining in style. Easy to use & clean, made from stainless steel.
With a stylish design, this awesome little ice crusher creates the perfect ice consistency for daiquiris.
A must have for daiquiri lovers, or anyone who loves ice cold drinks at any time. Check price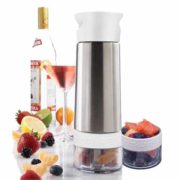 Create naturally infused and flavoured spirits with this impressive tool. Get set to impress with this easy to use, alcohol fruit infuser. Works with any spirits, not just vodka.
Just unscrew the bottom of the Zinger, add whatever fruits, herbs or flavours you like. Once you screw the bottom lid back on, the blades begin to grind the ingredients, then fill the top with your spirit of choice, shake, and let it soak for a bit. Fitted with a fine mesh screen to prevent any pulp from entering your drinks. See more..
Get your 'BBQ Chef' on!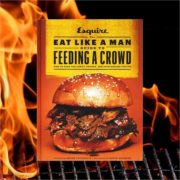 When it comes to BBQ cookbooks, you can't do much better than this 233 page book, choc full of awesome recipes and BBQ ideas for anytime of the day.
Also includes tips and tricks for hosting. Perfect for big parties to midnight snacking!
Whether you're hosting a game day brekky, a full on family fun day, or holding the most epic BBQ the neighbours have ever seen this book has you covered. It's also chock full of handy tips for logistically keeping all your guests happy. It's the only guide a man will ever need when the party's at his place. See more..
Now for those pesky bugs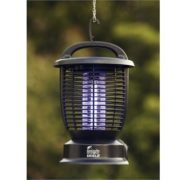 Eating outdoors is one of the many ways to enjoy a beautiful summer day for all it has to offer. Everyone loves a good BBQ, but unfortunately so do the flies and mozzies. When flies make their way from the rubbish bin to your food, or when mosquitoes treat you as the food, it kinda ruins your day, not to mention unhygienic and grose!
This portable zapper will ensure that biting, stinging insects don't spoil your outdoor fun, without the need for chemicals or sprays. Works for up to ten hours between charges so you can take it with you as well if you go to the beach or camping. Check price..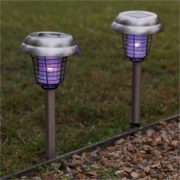 This set of two insect zappers will attract mozzies with the UV light and then zap them instantly with an electric charge. Useful for other insects as well, and no need to think about them. Just find a place to simply push the ground spike into grass or garden, and they will switch on automatically when the sun sets.
Can also be used as a simple white solar light. A few of these scattered around the backyard will look great too. Check price..
Light it up in style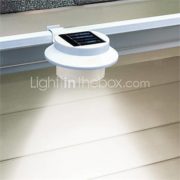 Picture having a few of these around your patio… fantastic to see your BBQ food cooking! Hook one up above your BBQ and pending a sunny day, you have hours of light to cook with. Not to mention how good they look scattered around the perimeter of your backyard space. No outside power needed!
Can be installed under the roof or fixed on the fence in your garden. Cool white in colour and using time is 8 to 10 hours. Size 12.0cm x 6.3cm x 6.3cm. Check price..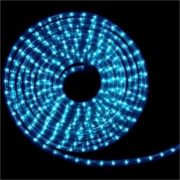 Light up your entire backyard  for an awesome party setting your guests won't forget.
These stunning rope lights are soft and flexible, making it easy to navigate corners and curves – perfect for decorating any area. A great BBQ idea for these is to light up pathways, to show the way to certain parts of your fabulous party.
Easy-to-use anywhere, these rope lights  turn any space from bland to brilliantly bold. See more..
These are just some of the great products that you'll find in our store – Continue browsing here, and make sure to bookmark as new and innovative BBQ ideas and products are added regularly. Make your summer (or anytime really) a laidback social success.
Don't even have a BBQ yet? Get with it, this is Australia! Get your summer parties rolling and get one now.
Check out the BBQ's here…  Certain products you can shop now and pay later with Shop Zero! Interest free!